San diego's xeriscape experts
Xeriscape Backyards
Eco Minded Solutions is dedicated to a sustainable and creative approach when designing drought-tolerant backyards. Our landscaping focuses on balance, aesthetics, and functionality. Our landscape designers ensure your xeriscaped yard not only conserves water but also transforms into a beautiful outdoor retreat.
Why Xeriscaping is the best solution for San Diego homes
Xeriscaping is a landscaping technique that reduces water consumption and maintenance by using native plants and strategic placement. The goal of a xeriscape is to use little to no irrigation or other maintenance to manage a landscape. Popular among San Diegans due to their ability to increase drought resistance and lower water usage, the native plants of Southern California are ideal for sustainable, low-maintenance landscapes and are resistant to pests.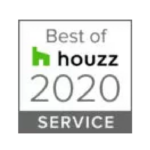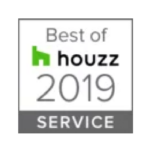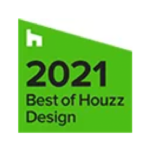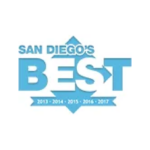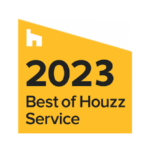 Using Native Plants To Create a Desert Oasis
Eco Minded Solutions specializes in native Southern California plant life and creating a sustainable and native garden with visual interest. Plants like the California poppy, black-eyed susan, and California lilac are not only beautiful but are also adapted to the local climate conditions, making them more drought-tolerant and responsive to an efficient irrigation system (like drip irrigation). Native plant landscaping encourages local biodiversity by providing a habitat for local wildlife and natural beauty.
Landscaping for a Low-Maintenance Backyard
For a low-maintenance solution to your outdoor spaces, Eco Minded Solutions specializes in xeriscape landscaping that is extremely easy to care for. We work with a beautiful selection of native grasses, crushed stone, organic mulch, and other natural materials. Our landscapes save time and conserve water so that homeowners can enjoy their desert oasis without worry.
Get Inspired with Xeriscape Backyard Ideas
Are you looking for xeriscape ideas for your backyard? Eco Minded Solutions can help you create the perfect drought-tolerant design for your home. We specialize in xeriscape design, from small backyards to large patios. Our team of experienced xeriscape landscapers can help you create a unique and sustainable landscape that will last for years to come.
Decomposed granite is an exceptional choice for creating gravel paths in your xeriscaped backyard. This naturally occurring material provides a rustic yet elegant look to your outdoor spaces, and its resilience makes it ideal for pathways. Decomposed granite offers excellent permeability, allowing rainwater to seep into the soil, thus reducing water run-off and promoting water conservation. Moreover, it requires minimal upkeep, aligning perfectly with the low-maintenance philosophy of xeriscaping. Our landscaping team at Eco Minded Solutions expertly installs pathways that blend seamlessly with your native, drought-resistant landscaping, adding both aesthetic charm and functionality to your backyard.
A rock garden is another attractive feature in xeriscaping. Comprising of carefully-selected rocks and drought-tolerant plants, they lend a touch of natural elegance to your backyard while reducing the need for water and maintenance. The rocks serve a dual purpose, acting as a natural mulch and slowing water evaporation from the soil. Creating a rock garden with native succulents, shrubs, and perennial plants can offer a stunning, low-maintenance addition to your xeriscape backyard. Eco Minded Solutions is experienced in designing and installing rock gardens that enhance the beauty of your outdoor space.
A rain garden is specially designed to intercept runoff from impervious surfaces, like rooftops or driveways, and use native, drought-resistant plants that are tolerant of both extreme moisture and drought conditions. We have a suite of experts ready to design and install a rain garden that complements your yard and contributes to a more sustainable environment.
Succulents are a striking feature in any xeriscape backyard, notable for their diverse shapes, sizes, and colors. These hardy plants are naturally adapted to arid conditions, storing water in their thick, fleshy leaves, stems, or roots, enabling them to thrive in drought conditions. With their minimal watering needs and resistance to pests, succulents are an excellent choice for a sustainable, low-maintenance landscape. They add a vibrant touch to rock gardens, gravel paths, or can stand alone as a focal point.